We believe in a "partnership from the start" approach to our work.
As a strategic solutions partner, we support organizational leaders and their teams by aligning key business objectives to the team's work.
Our integrated, end-to-end solutions help organizations construct comprehensive leadership initiatives that enhance organizational culture, expand impact, and drive strategic outcomes.
Because every client need is unique, our process is designed to meet our clients where they are and work with them toward a mutually beneficial solution. Our customized discovery process helps us clarify your company's key challenges and desired outcomes, and to determine compatibility. From there, we follow the basic strategic framework below: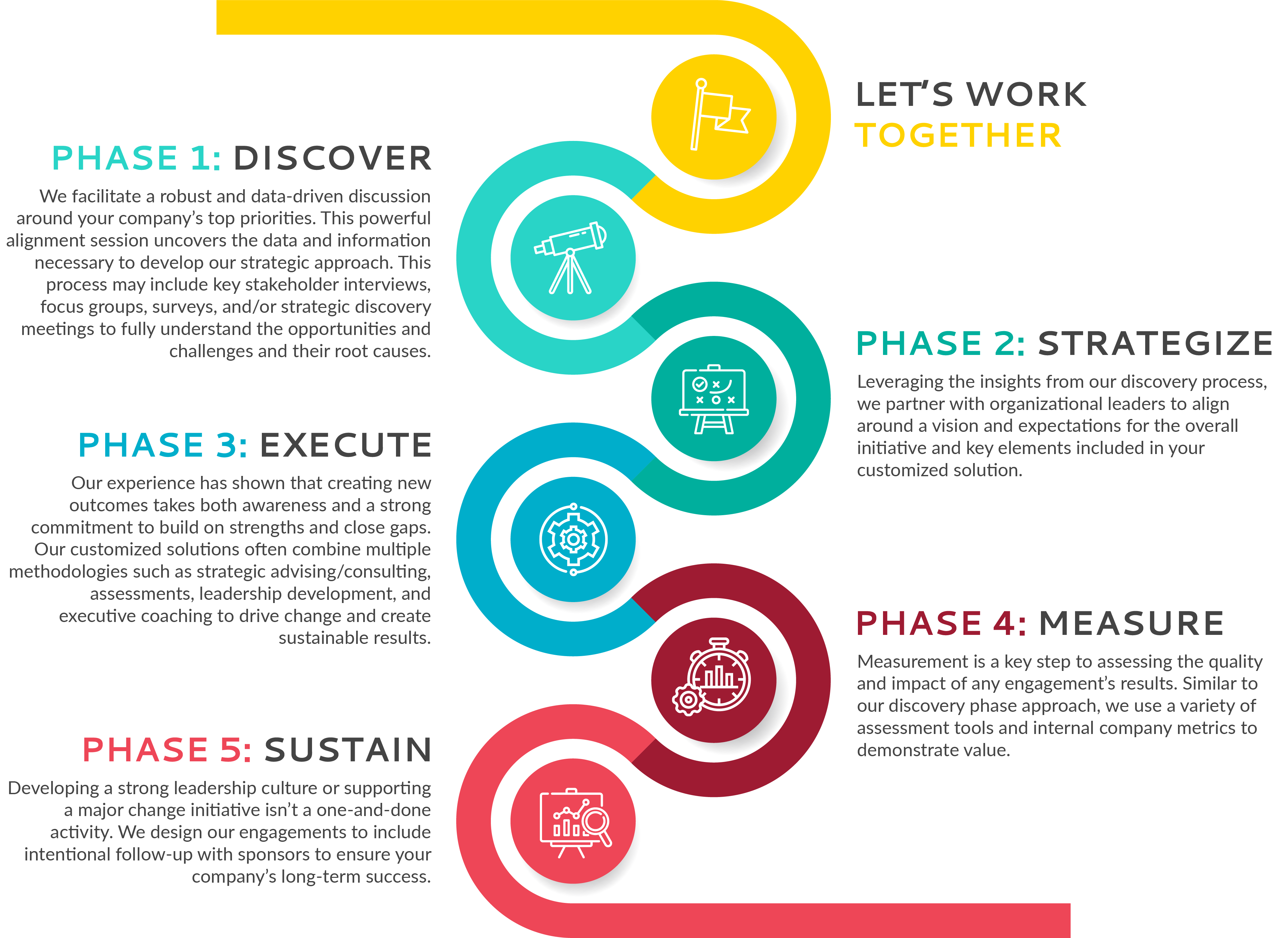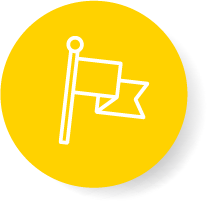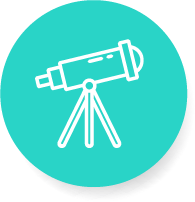 PHASE 1:

DISCOVER
We facilitate a robust and data-driven discussion around your company's top priorities. This powerful alignment session uncovers the data and information necessary to develop our strategic approach. This process may include key stakeholder interviews, focus groups, surveys, and/or strategic discovery meetings to fully understand the opportunities and challenges and their root causes.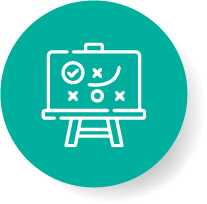 PHASE 2:

STRATEGIZE
Leveraging the insights from our discovery process, we partner with organizational leaders to align around a vision and expectations for the overall initiative and key elements included in your customized solution.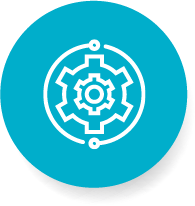 PHASE 3:

EXECUTE
Our experience has shown that creating new outcomes takes both awareness and a strong commitment to build on strengths and close gaps. Our customized solutions often combine multiple methodologies such as strategic advising/consulting, assessments, leadership development, and executive coaching to drive change and create sustainable results.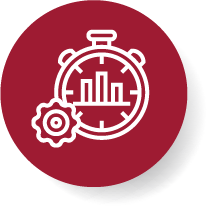 PHASE 4:

MEASURE
Measurement is a key step to assessing the quality and impact of any engagement's results. Similar to our discovery phase approach, we use a variety of assessment tools and internal company metrics to demonstrate value.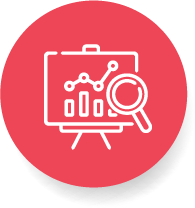 PHASE 5:

SUSTAIN
Developing a strong leadership culture or supporting a major change initiative isn't a one-and-done activity. We design our engagements to include intentional follow-up with sponsors to ensure your company's long-term success.
We strive to not only meet, but exceed our clients' expectations and create lasting relationships built on mutual trust and respect.
Strategic Consulting Areas of Expertise:
People Development Strategy
Strategic Planning
Leadership/Organizational Culture Design
Change Initiatives
Vision Alignment
Reorganization
Succession Planning
Kevin Morningstar
CIO & Dean, Cal State San Marcos (ret.)
I have called upon Jen many times over the years, to facilitate department retreats, conduct a year-long technology strategic planning process, and we have contracted with her to coach some of our managers and staff. There is no question that I have found both the experience and outcomes to be highly impactful at both an individual and organizational level. I continue to value Jen as my coach and advisor and would highly recommend both the process and Difference Consulting for management consulting engagements.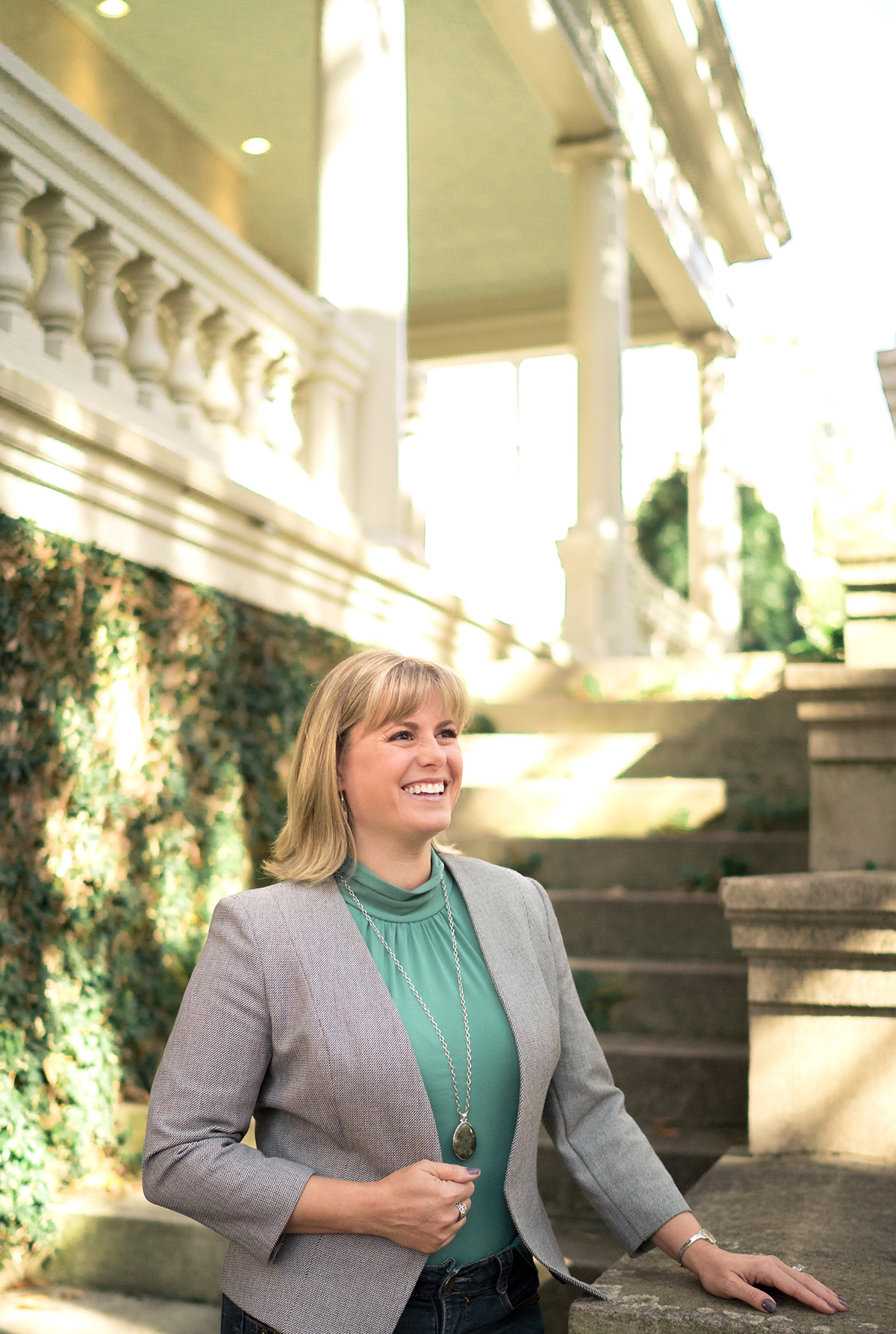 Things You Should Know About Us
We love working with smart, driven companies and leaders who are committed to investing in their people to take their culture from functional to optimal.
You will never get a one-size-fits-all treatment from us. We don't believe in magic pills or band-aid approaches; we help you achieve sustainable results.
We're not great at coloring inside the lines. Our non-traditional approach to "mainstream" leadership and organizational development initiatives pushes the boundaries, and delivers exceptional results.
While laughter and fun are a non-negotiable part of our process, we take the business of leadership very seriously.
We believe in giving back. When you invest in your organization through any of our programs, we donate our time and a percentage of our profits to support local and global causes that we care about.
Ready to strategize your next step?