What if your entire team felt valued, connected, and empowered?
"One key to winning the war for top talent is a renewed focus on company culture. The organizations that succeed will rethink employee engagement and develop an employee-centric work environment."
Forbes
The people that make up your organization determine how you stack up to the competition, if you hit your strategic goals, and how successfully your team collaborates. You want to maximize your team's creativity and innovation and know those leaders are going to face challenges as your company grows and changes.
We design leadership development initiatives that help you build exceptional leadership cultures to engage and retain your organization's best and brightest.
We take an intentionally immersive approach to developing leaders. We often use a combination of assessments, training, coaching, and self-directed learning to create sustainable results.
Our Most Requested Training Topics Include:
Change Management
Building Personal/Organizational Resilience
Leading Remote Teams
Team Effectiveness (using DiSC or The Five Behaviors®)
Communication, Collaboration & Productive Conflict
Having Difficult Conversations
Reducing Stress & Burnout
Working with Intention
Engagement & Accountability
Practicing Human-Centered Leadership
Leading with Emotional Intelligence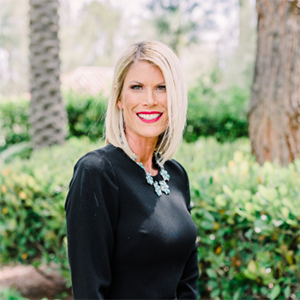 Missy Hallead
SVP, Global Head of Talent & People Culture, Aristocrat
Through a senior leadership engagement program coupled with executive coaching, I increased my awareness of how I show up as a leader and learned strategies to take intentional action that drives my best results. Now, I know how to maximize engagement for myself and my team to focus on taking intentional action toward solutions rather than dwelling on problems. When I realized that I was in control of my experience and didn't have to live in the typical frenetic pace of the corporate world, it was so liberating. The shift in every facet of my life has been amazing!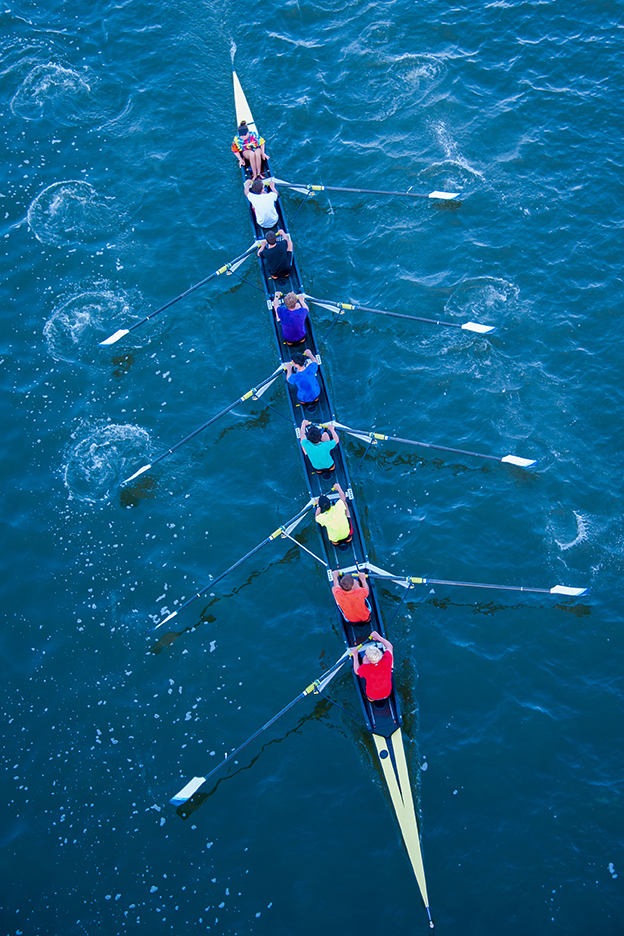 Everything DiSC Workplace®
The Everything DiSC Workplace® Profile provides participants with valuable insights that unlock engagement and inspire effective collaboration. Participants explore the priorities that drive their behavior, learn what comes naturally and what might be challenging when interacting with others, and gain actionable strategies to strengthen their interpersonal interactions at all levels in the workplace.
Everything DiSC® Agile EQ™
The Everything DiSC® Agile EQ™ combines the personalized insights of DiSC with active emotional intelligence development so people learn to increase their emotional and social agility. They learn how and practice moving from their habitual comfort zone behaviors in various situations into an approach that is more appropriate. This empowers them to meet both the needs of the others involved as well as the needs of the situation.
Everything DiSC® Productive Conflict
The Everything DiSC Productive Conflict® Profile helps participants improve self-awareness around conflict behaviors. Participants explore the destructive and productive conflict behaviors of each DiSC style, learn how to manage their responses to conflict situations, and gain personalized communication strategies when engaging in productive conflict with colleagues.
The Five Behaviors® of a Cohesive Team
The Five Behaviors® of a Cohesive Team helps leaders build truly cohesive and effective teams that deliver results. Based on Patrick Lencioni's best-selling story on leadership, The Five Dysfunctions of a Team, this program focuses on putting The Five Behaviors model into practice. Team members better understand how they and others contribute to their team's development, and how their part of the whole can make or break the team and its dynamic.
*Designed for in-tact teams with a 6-week minimum tenure on the team.
Gallup® CliftonStrengths
The CliftonStregths Assessment allows individuals to discover and develop their greatest talents. Complete the CliftonStrengths assessment to unlock the personalized reports and resources needed to maximize leaders' potential. Customized reports are available for individual contributors, managers, and sales professionals.
Reports are available as the Top 5 CliftonStrengths for a basic introduction to what an individual does best, and the CliftonStrengths 34, to take a deeper dive and maximize their full potential.
Myers-Briggs Type Indicator®
The Myers-Briggs Type Indicator® (MBTI®) assessment is one of the world's most popular personality tools. With more than 70 years of science-based, research-based insight, the MBTI assessment is a robust tool for self-awareness and improvement. It provides positive language for understanding and valuing individual differences. With practical insight that's easy to understand and implement, the MBTI assessment has helped thousands of organizations and millions of people around the world improve how they communicate, learn, and work. 
Whether you need an objective facilitator to help you see past your organization's blind spots, a subject-matter expert to accelerate the exchange of knowledge between individuals who share an interest in a particular topic, or a dynamic and relevant speaker for your event, we can help.